The death of Osho completes 28 years. In 1990, he left the world on the same day. On this occasion, we have tried to illuminate his legacy, the untimely aspects of his life.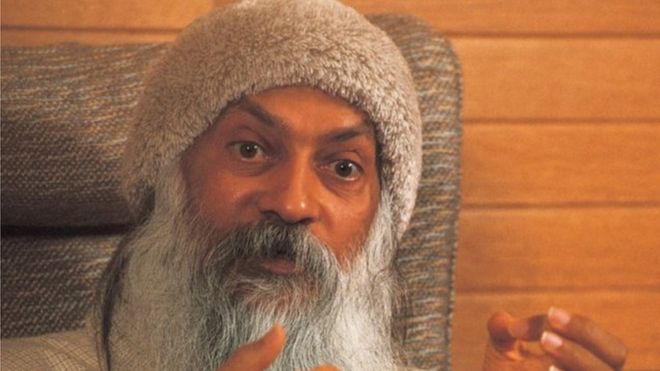 1. Osho's Early Life
He was born on December 11, 1931 in Kuchwara, Madhya Pradesh. His name was Chandramohan Jain at birth. From childhood, he became interested in philosophy.
This is what he wrote in his book 'Glimpses of My Golden Childhood'.
He completed his studies in Jabalpur and later he started working as a lecturer at Jabalpur University.
He started preaching on different religions and ideology throughout the country and started to organize meditation camps with discourse. Initially he was known as Acharya Rajneesh.
After leaving the job, he started the Navsana movement. After this he started calling himself Osho.
2. Travel to America
From 1981 to 1985, he moved to America. He established the ashram in the US province Oregon. The ashram was spread over 65 thousand acres.
Osho's journey to America was very controversial. Due to expensive clocks, Rolls Royce cars, designer clothes, he would always attract attention and became a great topic for discussion.
Osho's disciples in Oregon wanted to register their ashram as a city named Rajneeshpuram but the locals protested against it.
After 1985 he returned to India.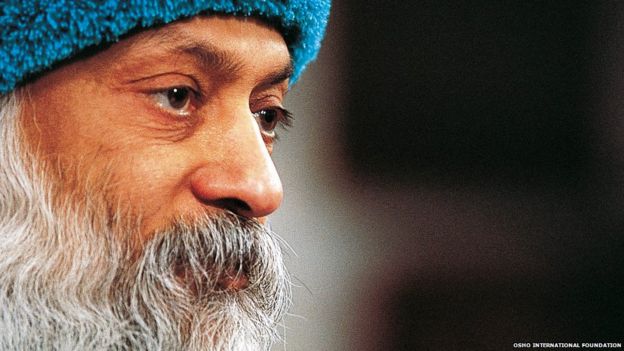 3. Osho's death
After returning to India, he returned to his ashram located in Koregaon Park area of Pune. He died on January 19, 1990.
After his death, the control of the Pune Ashram took went to Osho's disciples. The property of the ashram is believed to be crores of rupees and there is a dispute among his disciples.
Osho's disciple Yogesh Thakkar told BBC Marathi, "Osho's literature should be available to everyone, so I have challenged his Will in the Bombay High Court."
Dr. Gokul Gokani, who issued the death certificates of Osho, remained silent for a long time after his death. But later he broke his silence and said that people procured death certificate by him after giving false information.
Now Dr. Gokul Gokani has filed an affidavit on behalf of Yogesh Thakker. He says that even after years of Osho's death many questions were not answered and the mystery about the causes of death isstill there.
4. What happened on the day of death?
Abhay Vaidya, who wrote the book from 'Who Killed Osho' title on Osho's death, said, "On January 19, 1990, the call was given to Dr. Gokul Gokani from the Osho Ashram, and he was told to bring your letter head and emergency kit."
Dr. Gokul Gokani has written in his affidavit, "I reached there at two o'clock in the morning, his disciples said that Osho is sacrificing his body, save him but I have not been allowed to go to him. After living, I was given the information about his death and was told to issue death certificate. "
Dr. Gokul raises questions about the timing of Osho's death. The doctor has also claimed in his affidavit that Osho's disciples pressurized him to write a heart attack because of his death.
The death of a monk in the ashram of Osho was a custom to celebrate like a celebration. But when Osho killed himself, he was cremated within an hour of his announcement and his celebration of Nirvana was also kept brief.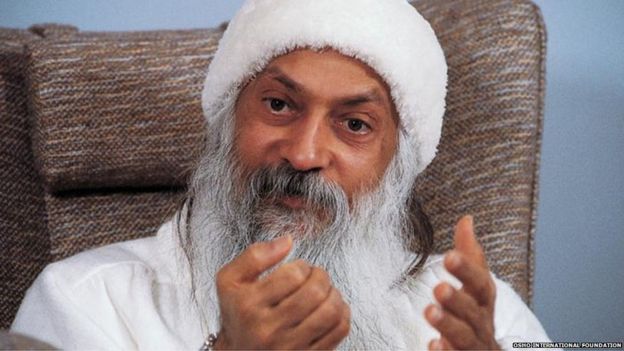 Osho's mother also lived in her ashram Neelam, who was secretary of Osho, later said on the secrets related to his death in an interview that the information about Osho's death was also delayed by his mother. In this interview, Neelam had claimed that Osho's mother kept saying for long time that people killed her son.
5. Osho's Will
Yogesh Thakkar claims that the property of his ashram has thousands of crores of rupees and books and other things get almost 100 crores of royalties.
Osho International is in control of Osho's legacy. Osho International has argued that he has inherited the Osho legacy.
Yogesh Thakkar claims that Osho International is referring to the Will, which is fierce. However, his disbelief on charges related to Osho International is that his disciples do Amrit Sadhana. They confess these accusations are false.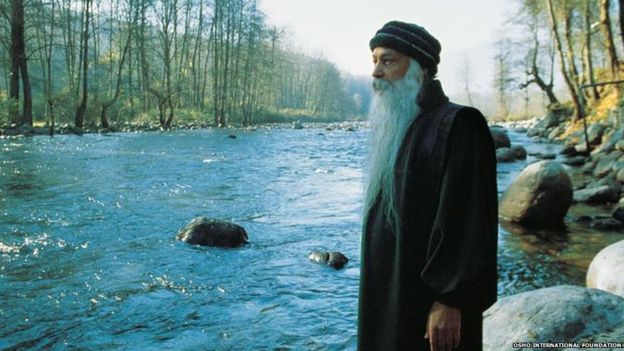 6. Trade Mark on Osho
Osho International has taken a trade mark named Osho in Europe. This trade mark was challenged by another Osho Lotus Commune organization.
On October 11 last year, the General Court of European Union announced its decision in favor of Osho International.
On the issue of Osho International's controversy over the copyright and trade mark, he says that he conveys the views of Osho in pure form to their people, so they want to keep these rights with him.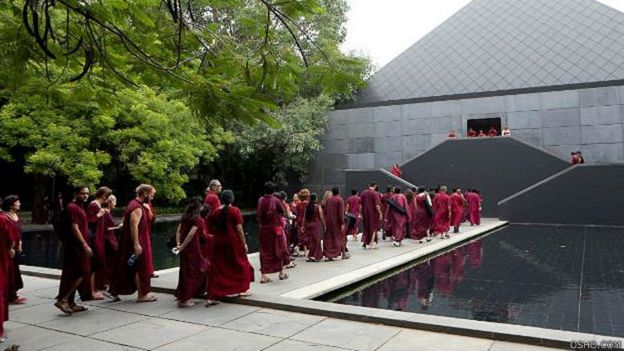 But Osho himself had said that copyrighted items and things could be but not ideas.
This can be assumed about the importance of Osho, written on his memorial at Pune, "Neither born nor ever died. He came on Earth from December 11, 1931 to January 19, 1990".